When it comes to enhancing the appeal of uniforms, outdoor gear, or luggage with a personalized touch and uncompromising durability, your search ends here. Our premium customized woven patches are meticulously handcrafted to bring out every intricate detail of your design. Crafted from the finest materials, our patches not only captivate visually but also excel in resilience, effortlessly withstanding the rigors of the great outdoors. Whether you aim to incorporate intricate artwork or delicate lettering, our woven patches offer the ideal solution. Elevate your brand or express your individual style with our bespoke options, leaving a lasting impression that is uniquely yours.
Create Your Woven Patches With Easy Steps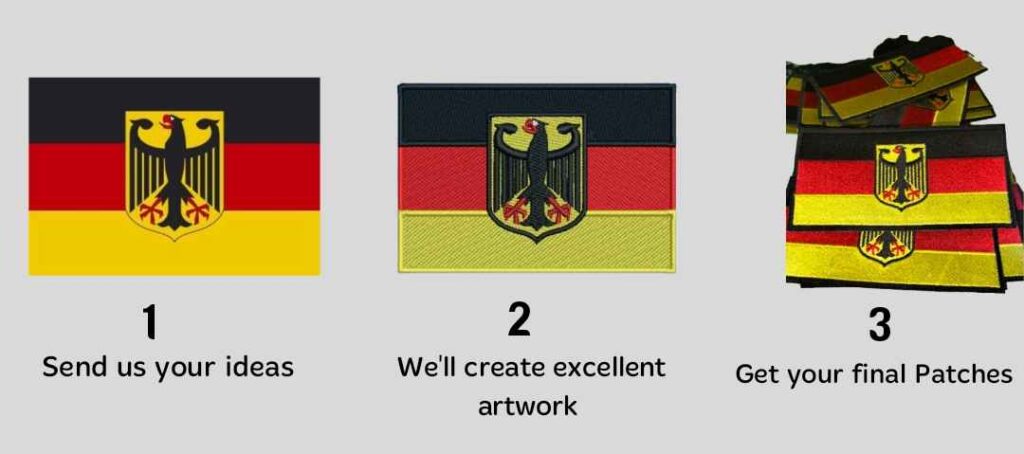 Woven Patches Made By Customer
At our heart, we're artisans dedicated to creating exceptional woven patches for our customers. With a relentless pursuit of precision and craftsmanship, we fashion bespoke woven patches that go beyond the ordinary. Whether destined for uniforms, outdoor gear, or personal collections, our patches are meticulously crafted to tell your unique story. We thrive on customization, working closely with you to turn your vision into a tangible work of art. When it comes to woven patches, we don't just manufacture; we craft pieces that make a statement. Your satisfactions are paramount, and we're committed to delivering woven patches that will stand the test of time, leaving a lasting impressions.